As businesses, organizations, and professionals embrace the importance of the internet in today's age, the idea of freelance jobs online has also evolved. In order to continuously provide service to clients and achieve set-forth goals and objectives, many firms and individuals in need of additional manpower have opted to hire and work with freelancers instead of employing more in-house staff. آنا فرويد This way, they can access to specialized skills, expertise, and talents, while saving overhead costs without compromising the quality of work output.
On the other hand, freelancers apply for such work opportunities since freelance jobs online are more flexible than regular jobs. This especially applies when it comes to working hours and locations. Since the tasks are performed and accomplished online, freelance workers can work anytime and anywhere—at their own convenience. With this setup, it would be easier for them to achieve and maintain a good work-life balance.
If you're looking for freelance jobs online wherein you can use your knowledge, skills, and abilities while pursuing your interests and passion, make sure to read this article. We'll provide you a list of online side hustles that you can apply for and perform at your own schedule, along with different job boards you can check out when looking for freelance jobs online. Plus, we'll share with you some effective tips on how to apply for these positions.
What is Freelancing?
But before we dig deeper, let's first define what freelancing is.
One of the types of home-based work arrangements, freelancing is a project- or contract-based job performed by individuals called 'freelancers' who are not part of a company or an organization. Often referred to as independent contractors, they are hired by individuals or firms to perform certain tasks in a short period of time, or until such time that the project is completed. casino 888 login This means that freelancers don't get the same compensation packages and they don't have the same amount of commitment to a company like full-time employees.
Some of the benefits of pursuing freelance jobs online include the freedom to work from a non-traditional workspace, a flexible working schedule, and a better work-life balance. Plus, freelancers can choose the clients they want to work with and the workload they would manage. Since they are not limited to one single firm and client, freelancers have the opportunity to work for a number of clients, organizations, and projects. Meanwhile, some of the disadvantages of it include matters on taxes, lack of benefits, isolation, and cash flow issues.
Job Outlook for Freelance Work
Cheryll Ruth R. Soriano, Ph.D., professor of the Department of Communication at De La Salle University Manila, authored a paper entitled, "Digital Platform Labor in the Philippines: Emerging Configurations and Policy Implications." Here, she cited that recent available data estimates that there are 1.5 million Filipino digital platform workers or online freelancers who are engaged in different project-based services for overseas clients. These include administrative support, content moderation, data entry, digital marketing, virtual assistance, and among others.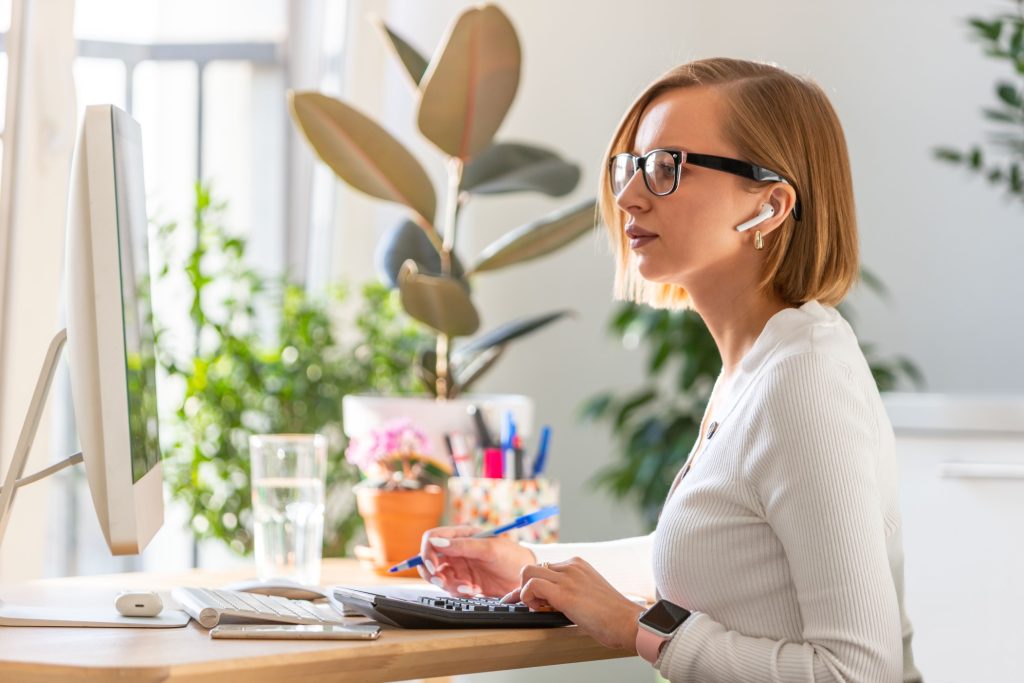 List of Freelance Jobs Online
Without further ado, below is a list of some of the most popular freelance jobs online you can apply for in just a few clicks. Read on.
Freelance Accounting and Finance Jobs
| | |
| --- | --- |
| Accountant | Financial Analyst |
| Accounts Payable Representative/Specialist | General Ledger Accountant |
| Accounts Receivable Representative/Specialist | Tax Planning and Research Manager |
| Commercial Customer Service Banker | Treasury Analyst |
| Finance Manager | Virtual Bookkeeper |
Freelance Creative Jobs
| | |
| --- | --- |
| Book Cover Designer | Naming and Branding Consultant |
| CAD Designer | Photographer |
| Graphic Designer | Photoshop Editor |
| Illustrator | Social Media Manager |
| Logo Designer | Voiceover Actor |
Freelance Education Jobs
| | |
| --- | --- |
| Curriculum Developer | Online Course Creator |
| Educational Blogger | Online Tutor |
| Educational Consultant | Program and Course Advisor |
| Educational Material Developer | Test Item Developer |
| English as a Second Language (ESL) Tutor | Test Scorer |
Freelance Health and Fitness Jobs
| | |
| --- | --- |
| Diet Coach | Personal Trainer |
| Fitness Advisor | Pilates Instructor |
| Fitness Trainer | Virtual Lifestyle Coach and Coordinator |
| Health Advisor | Wellness Coach |
| Nutrition Consultant | Yoga Instructor |
Freelance Technical Jobs
| | |
| --- | --- |
| Application Developer | Programmer |
| Back-End Developer | Server Administrator |
| Front-End Designer | User Interface (UI) Developer |
| Game Developer | Web Designer and Developer |
| Plugin Developer | WordPress Expert |
Freelance Virtual Assistance Jobs
| | |
| --- | --- |
| Customer Support Representative | Recruiting Agent |
| Data Encoder | Technical Assistant |
| Live Chat Agent | Translator |
| Marketing Strategist | Virtual Assistant |
| Project Manager | Zendesk Consultant |
Freelance Writing Jobs
| | |
| --- | --- |
| Article Writer | Fiction Writer |
| Blog Writer | Ghostwriter |
| Copy Editor | Legal Writer |
| Copywriter | Press Release Writer |
| eBook Writer | Technical Writer |
Best Websites for Find Freelance Jobs Online
Looking for freelance jobs online is as easy as 123. In just a click, hundreds of online job opportunities will be presented to you. However, searching for the trusted and reliable freelancing sites takes more time and requires research and patience. To help you ease your freelance job search, we've listed the best freelance websites you should check out.
Described as a workforce management solution company, VA4Hire.ph helps freelancers and companies recreate the possibilities in managing remote work and distributed teams. This job portal provides a number of online job opportunities to freelancers in collaboration with different employers. Further, they take pride in their comprehensive project tracking system, wherein both remote working professionals and companies can adapt to a remote work setting with confidence.
Claiming to have the largest database of online jobs for Filipinos, OnlineJobs.ph has hundreds of active jobs posted every day coming from various legitimate companies from across the world. This job portal offers a wide array of work opportunities to all job seekers—from fresh graduates to established professionals—entailing simple jobs to highly skilled creative and technical work. Plus, OnlineJobs.ph guarantees that they don't take commissions and your complete salary goes straight to your pocket.
One of the best job portals where job seekers can find freelance jobs online is FilWorx. It is a free job site catering job applicants from all over the Philippines and is affiliated with different companies posting job vacancies. This allows them to maintain an updated record of new career opportunities for job seekers across the country. Unlike other job search sites, FilWorx is exclusive to Filipino citizens and job seekers who are residing in the Philippines.
As one of the most popular free job posting sites across the world, Indeed is committed to putting job seekers first. لعبة الحظ والنصيب لعبه البوكر With this principle, job applicants can get free access to look for job openings, upload their resumes, and research a number of companies. Meanwhile, employers and recruiters also use this platform to connect with qualified job seekers immediately not only in a certain country but also all over the world.
A growing free job posting website in the Philippines, PinoyJobs.ph is starting to get attention and recognized by many companies as a viable option for online job advertisement. Aside from the free job posting, this job portal also offers free online resume for applicants where they can create and download their own resume in just a minute. For an improved jobs search and hiring experience, PinoyJobs.ph has merged with Bossjob.
How to Apply for Freelance Jobs Online
Here are some tips you should heed before applying for freelance jobs online.
1. Update your resume (and cover letter).
Make sure that your job search tools, such as your resume and cover letter, are in line with the job post. This increases the chances of your job application getting noticed by hiring managers and passing the applicant tracking system.
2. Optimize your LinkedIn profile.
Nowadays, many employers and recruiters use LinkedIn to look for candidates qualified for the job. Hence, it is advisable that you start creating your account if you don't have yet, and polish it to take one step ahead of the competition.
3. Visit and create accounts on job search portals. سن اجويرو
All of the job boards require job seekers to fill in several forms and provide necessary information before applying for freelance works. يورو اوروبا 2024 This way, freelancers can get access to a number of job openings and will be easy for employers to contact them.
4. Use job search keywords.
When looking for freelance jobs online, use job search keywords. This saves your time from browsing hundreds and thousands of jobs online. Plus, these keywords will filter out jobs that are not relevant to your target position.
5. Upload and submit your job application document.
Once you've found a freelance job online that matches your skills and qualifications, upload and submit your updated resume and other job application documents required by the employer. These documents will help them assess and identify if you're the perfect fit for the position.
6. Monitor and follow up on your application.
One good reason to create an account on job portals is that you can keep track of your application. Check your job application regularly, and if there are no responses for a couple of days or weeks, you can follow up with them on the status of your application.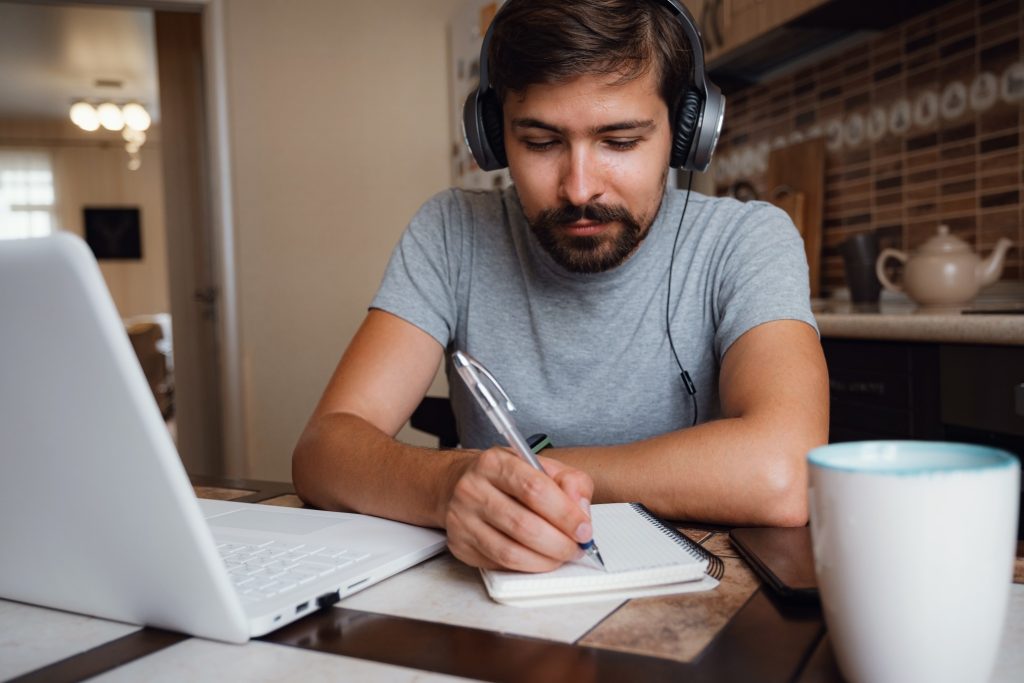 Apply for Freelance Jobs Online Through VA4Hire
Given the current state of the world, there's no denying that securing a regular or full-time job is pretty challenging since most of the companies are just starting to get back on their feet. However, there's a glimmer of hope: Applying for a number of freelance jobs online can help you make ends meet. While waiting for a response from your regular job application, why not grab the opportunity to look for a freelance job online? Aside from generating income, you can also pursue your passion and interest.
Now, are you ready to kick-start your freelance career? If so, make your online job search easy with VA4hire! We have hundreds of freelance works and projects posted by our partnered companies from all over the Philippines. Let us help you land your dream job and achieve your career goals as a freelancer. Sign up today and be part of our growing community.