Virtual assistance is now on the rise, thanks to the continuous advancements in technology. Most professional roles are being outsourced from quality service provider firms. It's very easy and cost-effective to hire offshore VAs, given that there are a lot of outsourcing companies online. With this employment trend, many job seekers prefer home-based online jobs.
Online work-from-home jobs are in demand for a number of reasons. Employers save time and money from training, employee benefits, utilities, and other expenses. Employees, on the other hand, benefit from this as much as employers do. They can save up more because there's no need to commute or eat in an expensive office cafeteria. Plus, there's no need to wake up so early to avoid getting stuck in traffic.
Are you in a work-from-home (WFH) setup or looking forward to pursue one with your online job application? If so, then this article is for you! Let us walk you through home-based online jobs and help you achieve your career goals.
Types of Home-Based Work Arrangements
Home-based jobs are done outside the traditional office setting. This means that you have the liberty to work from the comforts of your home, coffee shops, or coworking spaces. You can be away from the stressful environment of a busy office. Convenient, right?
In the Philippines, home-based jobs are categorized under three setups: freelancing, telecommuting, and working from home. Knowing the differences of these types helps you identify which is best for your situation and the career path you want to take.
Freelancing
This is the most flexible work arrangement because freelancers are working on project-based jobs. They are only affiliated with the company until they complete the task assigned to them. This is usually a contract period that ranges from one to six months. They're not bound to continue working for the employer after they delivered the output, unless they want to get a new freelance assignment from the same firm.
Freelancing is very ideal for those with a fulltime job and still want to earn on top of their eight-to-five job. It's a great opportunity, especially when you have the time and skills, and prefer to have complete hold of your schedule. Despite not getting employee benefits such as health insurance coverage, the pay is competitive. You have control over your earnings because you get the final say on what projects to take and when to look for gigs.
Pros
You have a say on your workload
Your pay rate depends on your decision
You can negotiate and choose clients
Cons
You need to invest on resources needed for you to deliver quality services
You're the one to manage financial transactions such as settling your tax
Feast and famine because income isn't fixed
Telecommuting
The second home-based online job arrangement is telecommuting. This type of remote work is ideal for working moms and those who prefer to work in their personal space—at home or somewhere away from the office.
As stated in Republic Act No. 11165, "Telecommuting is a work arrangement that allows an employee in the private sector to work from an alternative workplace with the use of telecommunication and/or computer technologies."
Pros
You don't need to deal with stressful commute
You have more time for yourself and family
Work-life balance is more achievable
Cons
You could experience the feeling of isolation and loneliness
You might have a hard time focusing due to a distracting environment such as the noise of your children or your neighbor's dog
If you're not familiar with basic troubleshooting, technical problems might be hard to resolve
Work from Home
This work arrangement is similar to freelancing. Work-from-home professionals are independent workers who are either working part-time or full-time. It's main difference from freelance jobs is it's not project-based.
WFH jobs are for digital nomads who prefer giving long-term services to companies. Hence, this is very ideal for those who don't want to work in a conventional working setup, but still want to continue working for a client longer.
Pros
No need to shell out for commute, food, and office attire
You can negotiate with employers before signing the contract
You have stable income since you're going to work with your clients longer
Cons
Communication using different channels could be challenging
There might be Wi-Fi interruption given the performance of Philippines' internet providers
You need to deal with additional expenses such subscription to better internet connection
Importance of Home-Based Online Jobs
Remote working allows professionals to work in a networked world. This means they have better opportunities to earn and gain more professional experience. Additionally, even job seekers who don't have work experience can land a home-based online job. This has become possible because of the continuous advancement of technology and the increase in the number of different job boards
Not only that, this work arrangement promotes productivity and work-life balance. It gives employees more time for themselves and their loved ones while earning. Furthermore, home-based online jobs are more important now than ever, more so because it gives workers the opportunity to have jobs during the pandemic.
Common Types of Home-Based Online Jobs
Home-based online jobs aren't just for the corporate world. There are a variety of positions in different industries such as marketing, teaching, writing, multimedia, and other forms of virtual assistance services. Here's a rundown of top remote jobs.
Online Part-Time/Full-Time Jobs
Digital marketing
Content writing
Graphic designing
Personal assistance
Executive assistance
Online Jobs for Students
Appointment setting
Research assistance
Proofreading
Copywriting
Social media management
Online Typing Jobs
Chat moderation
Freelance writing
Transcribing
Customer chat support
Online Data Entry Jobs
Data entry
Word processor
Data conversion
Data encoding
Online Tutoring Jobs
ESL teaching
Course tutoring
Research consultancy
Other Home-Based Online Jobs
Search engine optimization
Search engine marketing
Facebook ads optimization
Email marketing
Customer service
Micro jobs
Website testing
Web hosting
Online recruitment
Bookkeeping
Voiceover work
Online beauty consultancy
Personal training
Stock photography
Reviewing music
Online Job Sites You can Explore
Sending your online job applications is now easy with different job sites online. Because of this, job seekers don't need to go door to door to different companies. This makes job hunting more efficient than ever. If you're looking for a job, it's best to take advantage of these job boards.
This job site is a community of administrators and companies who work together to provide freelancers opportunities to get home-based online jobs. They ally with employers who are looking for competent professionals to be part of their team. Check out their job posts now.
Known as one of the global online job-hunting solutions that connect companies to job seekers not just abroad, but also the Philippines. They've been helping Filipinos for more than 20 years.
One of the trusted job boards in the Philippines who aim to help Filipinos find jobs. This site doesn't just have part-time job listings, but full-time, too. Filworx partners with different companies such as Outsource-Philippines, FilWeb Asia, Daily Grind Coffee Shop and Coworking, and more.
One of the largest free job posting sites around the globe. Indeed has built-in skills assessment helpful to job seekers and companies. It's very convenient to use this job board because you can access it on PC or mobile.
Pinoy Jobs is a growing job site dedicated to help Filipinos to get jobs that are based in the country. It won the Gomez Best Performing eBusiness Website. This was awarded to companies that made a difference and contributed to the ecommerce industry.
Another job posting site that you can visit is OnlineJobs.ph. This site takes pride in ensuring job seekers that there's no mark-up salaries when they get hired. So, if you're looking for a job and want to have direct contact with an employer, this marketplace is surely good for you.
Known for its credibility, Google For Jobs collects and displays job openings across the web. Moreover, you can post and apply for jobs for free. Job applicants can also save their job searches and turn on job alerts.
Since 2000, Jobfinderph has been helping Filipinos find jobs in different industries. They connect employers to qualified professionals seeking to be part of their team. Posting jobs is easy and free.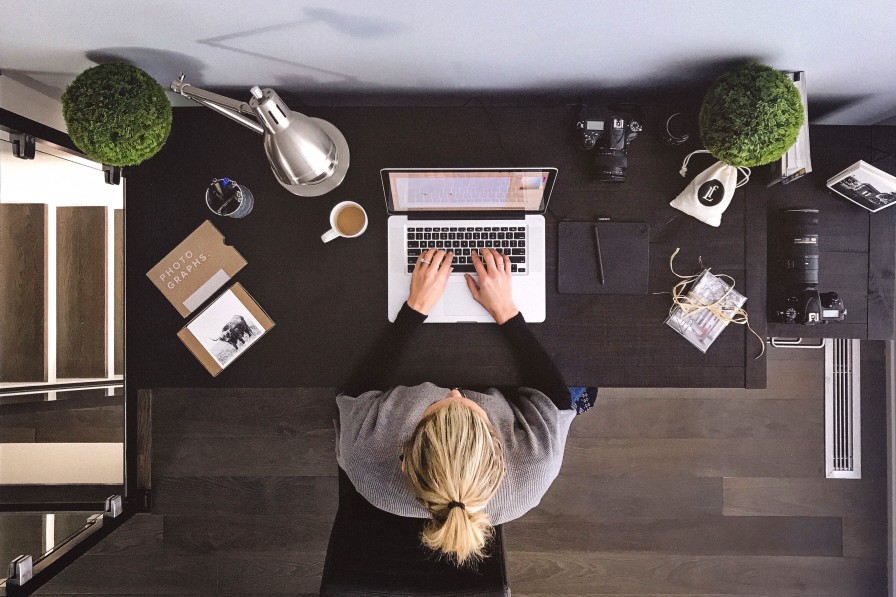 How to Apply for Jobs Online?
Sending online job applications is just a click away. There are a lot of available home-based online jobs you can apply for. Therefore, it's beneficial to know how to navigate the online marketplace to apply for positions that best suit you. Though each job board has a different application process, we've got you the basics to guide you on your next job search journey.
Revamp your resume.
The first thing to do to ace your online job application is to make sure you update your resume. Include important details, especially those that are relevant to your target job.
Update your LinkedIn profile.
Having a professional online platform can give your application a boost. Some employers perform background checks on their job candidates on LinkedIn to verify their qualifications. Hence, it's best that you optimize your profile as well.
Join trusted job boards.
Be part of credible job search engines. There you can be connected with legit companies and have better job opportunities.
Complete the signup details and upload your resume.
Job search websites will ask you to fill in pertinent info to complete registration. You need to provide login details such as email address, username, and password. After that, you can upload your resume and cover letter.
Search for jobs and track your applications.
Once your account has been verified, you can start looking for job openings. You can simply type in the name of the company you want to work for or your desired position. Some job search sites have features wherein you can save and track the jobs you applied for.
Get a Home-Based Online Job and Elevate Your Career
With continuous efforts for digital transformation, many businesses have begun the transition from traditional work setting to home-based online jobs. Thus, virtual positions are getting popular. Many Filipinos prefer to work remotely, especially now that we're in the process of adapting to the effects of the pandemic.
With the help of technology, job seekers can now have a career that won't confine them to a traditional work setup. If you're considering this career path, register and be part of our community. We partner with different Philippine companies that can help you reach your career goals. Check out our listings now!